Rent an office in Unterschleissheim
Including operating and other ancillary costs
Also bookable as a day office!
Office for 2 persons: 70€ per day (plus 19% VAT)
Office for 4 persons: 140€ per day (plus 19% VAT)
Personal. Honest. Authentic.
Your own office at CK WORKSPACE
Are you looking for a new office? But you still want to be part of an inspiring community? The word "shared office" has crossed your mind, but you're not comfortable with it?
It does not have to, because it also goes modern, bright and friendly!
At CK WORKSPACE you will find the right office for you and your team. Our offices offer space for 1-5 people. Ready to use with high quality furniture. Each office has:
Height adjustable desks
Ergonomic chairs
An individual sitting area
Our offices in Unterschleißheim
Privacy, focus and inspiration for your entrepreneurial vision.
Are you looking for an office near Munich where you can work in peace and quiet? But a little community as an add-on would still be nice?
Then have a look at our CK WORKSPACE in Unterschleissheim. In our modern office space you can rent your private office at an all-inclusive price.
Despite having a single office, you don't have to be alone: All of our community areas are available to you, where you can exchange ideas with others. Feel free to ask without obligation!
You are looking for an office for 2 people in the north of Munich? It should be already furnished and possibly also offer another seat?
Then visit our free 2-person offices in the CK WORKSPACE. Our offices are all equipped with modern and sustainable furniture. Height-adjustable desk, ergonomic chair and individual sitting area are basic equipment in our office.
You are interested? Send us your non-binding inquiry now!
You are looking for an office for you and your team that is already fully equipped? The infrastructure should also fit and a parking space in front of the door is a must?
Then take a look at the CK WORKSPACE in Unterschleissheim and have a look at our offices. In addition to the fully furnished office, we offer many extras. Make your working day flexible and uncomplicated.
You want to visit an office for 3 people? Contact us without obligation!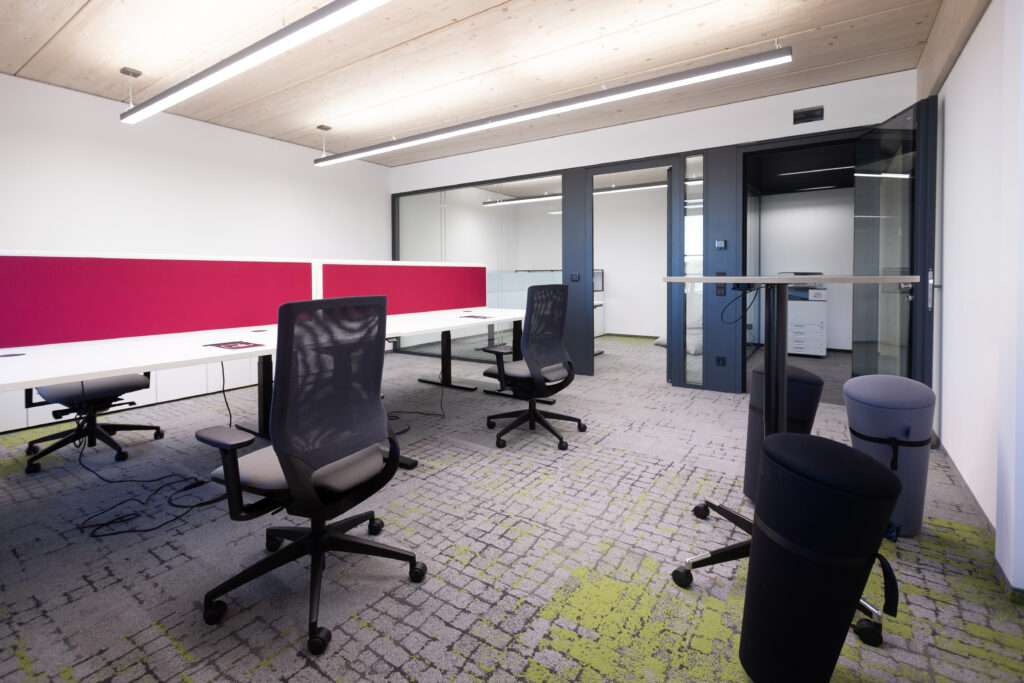 Looking for an office in good company? You need peace and quiet while working, but still want to be part of a professional network at the workplace?
This is exactly what you will find in the CK WORKSPACEin Unterschleissheim (north of Munich). There is enough space for you and your team to work in peace in your own office. Your multifaceted network is then waiting for you in the community areas.
You would like to visit one of our 4-person offices without obligation? Just contact us!
Your advantages at CK WORKSPACE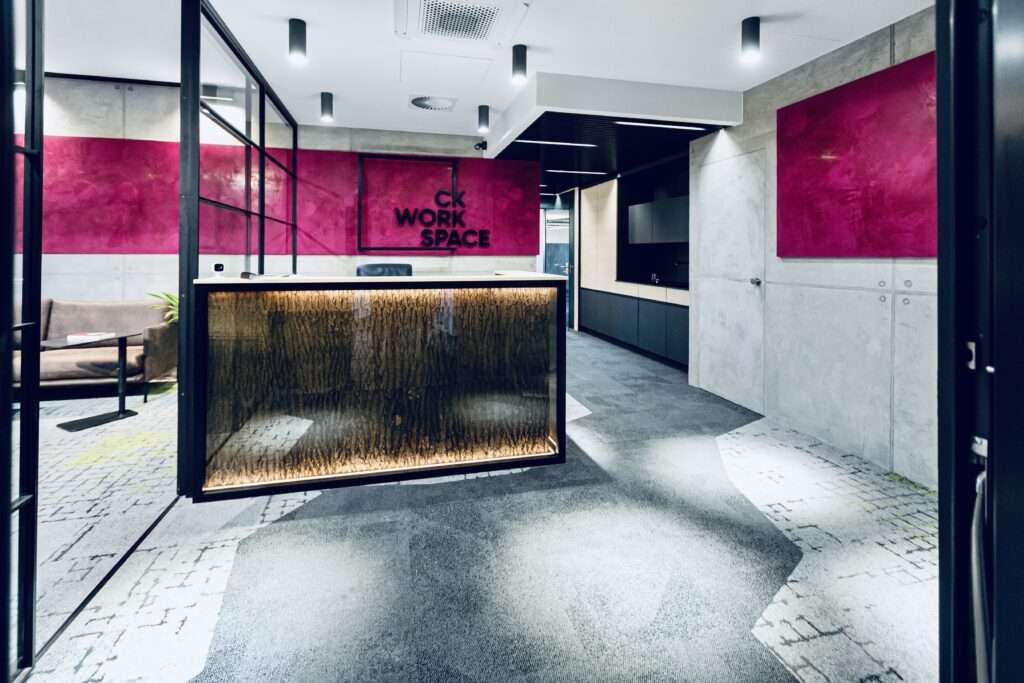 Ask your office here without obligation ...
We will be happy to create an individual offer for you. Please answer a few questions below. Thank you for your help!
Mandatory fields are marked with *.
When you submit the form, the data you provide will be processed by CK Workspace GmbH, Franz-Lehner-Str. 3, 85716 Unterschleißheim, Germany, for the purpose of processing the request(s). Your data will be processed strictly for the intended purpose.
For more information about your right of withdrawal and how we handle your data, please see our Information according to Art. 13 DSGVO.
For further information on the processing of your data within our website, please refer to our Privacy Policy.