Rent a meeting room in Unterschleissheim
Conferences, workshops, seminars and more
Modern. Individual. Flexible.
Your meeting room at CK WORKSPACE
You urgently need a modern equipped meeting room for your next business meeting? If it takes longer, a little catering should actually be included as well?
It would be best if you didn't have to worry about anything on site?
Then find one of seven meeting rooms in the CK WORKSPACE choose. Our meeting rooms are popular for holding seminars, workshops, meetings, retreats, conferences, etc.
All rooms have a very high quality basic equipment. When it comes to equipping the rooms, we are guided entirely by your requirements. If you are missing anything else, we will be happy to help you organize it.
100%& privacy
High quality equipment
Catering service
Free parking
Free WiFi
Our conference and meeting rooms in Unterschleißheim
Seminars, workshops, meetings, retreats, conferences, etc.
Whether it's a board meeting, coaching, or just a one-on-one conversation among colleagues, you can retreat to Dragons Den.
The room is particularly suitable for discussing sensitive topics, as it can be completely closed off. The windowless design and opaque curtains allow you to hold your meeting in 100% privacy.
In addition, the Dragons Den is equipped with air conditioning and high-quality furniture. Modern lighting technology keeps you in top shape even during long meetings.
If you need additional equipment, just let us know. We will take care of it!
If you need more space, Dargons Den and Shark Tank can be combined into one room. This way we create space for meetings with up to 20 people.
Are you planning a meeting in a relaxed setting? A classic conference room is out of the question? 
Then check out our Meet n'Greet - a special meeting room with a cozy atmosphere. 
The light-flooded room invites informal and casual meetings - thanks to beanbags, couches and hanging chairs.
Your wish: A meeting room for up to 8 people with lots of daylight and its own terrace?
Then take a closer look at our Next Level. 
In our bright meeting room you will find modern furnishings, a large monitor with video conferencing equipment and plenty of daylight. 
In addition, you can go directly from the meeting room to the adjacent terrace. This can be used at any time during the meeting.
Looking for a meeting room for your daily business? Morning meeting, group video call or workshop?
No matter, in the Daily Business meeting room you can hold any type of business meeting in a modern atmosphere. The room is equipped with bar tables and bar stools, creating a relaxed meeting environment for creativity to bubble.
A large screen, videoconferencing system and air conditioning are also part of the room's equipment, among others. 
If you need any other equipment, please let us know.
Some meetings call for neutral ground in a private atmosphere. Whether it's coaching, mentoring or simply a one-on-one meeting, we have the meeting space to suit: 
In our Room with a view you will find a retreat for your meetings in a small setting. Here you can also discuss delicate topics in private. 
The Room with a view is flooded with daylight, furnished with modern furniture and equipped with the latest technology. 
A difficult decision is coming up and you need to coordinate it with your colleagues? Are you still looking for the right meeting room?
The Tough Decisions at the CK WORKSPACE is exactly the right place for this. This is the best place to have serious conversations and discussions.
You can count on 100% privacy - in classic setup with modern equipment.
Your advantages at CK WORKSPACE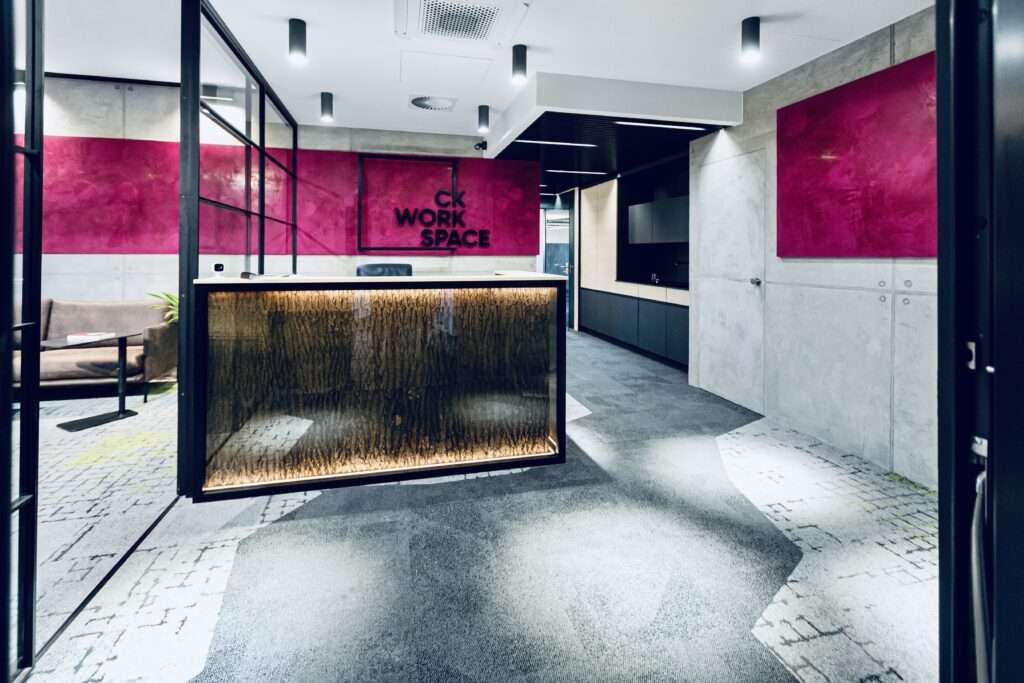 Rent a meeting room in Unterschleissheim ...
We will be happy to create an individual offer for you. Please answer a few questions below. Thank you for your help!
Mandatory fields are marked with *.
When you submit the form, the data you provide will be processed by CK Workspace GmbH, Franz-Lehner-Str. 3, 85716 Unterschleißheim, Germany, for the purpose of processing the request(s). Your data will be processed strictly for the intended purpose.
For more information about your right of withdrawal and how we handle your data, please see our Information according to Art. 13 DSGVO.
For further information on the processing of your data within our website, please refer to our Privacy Policy.