Co-working space in Unterschleißheim
Modern workplaces - flexi or fixed
Personal. Honest. Authentic.
Your flexible workplace at CK WORKSPACE
Are you looking for a workplace that is inspiring, exciting and communicative? You don't mind a bit of life around your desk? On the contrary, you appreciate the company of like-minded people during work?
Then we have a place for you in our co-working area. It's also equipped with modern, sustainable furniture and everything else you need. In our community, you're also in the best company, as the saying goes.
Our workstations in the co-working space offer you:
Flexible and fast booking
Retreats if you ever need to make a phone call
A network of like-minded people
Warm and cozy atmosphere
Start-up investors Conny Hörl and Katja Rhunke are always available to answer questions.
Our co-working space in Unterschleißheim
Network, freedom and inspiration for your business.
Are you spontaneously looking for a flexible workplace with modern equipment? Are you fed up with the home office and need a change? 
Or are you just passing through Munich and need to get some important work done at a neat desk?
With our day pass you can use the CK WORKSPACE in Unterschleissheim, north of Munich. Get to know our community and work focused in a modern work environment.
Are you just about to really take off with your start-up? But you're still missing the right place to work with your team?
Conny Hörl and Katja Rhunke have developed the CK WORKSPACE the right place for this. 
As investors, they naturally have a special interest in supporting startups like yours. You do that, for example, with a special rate in the co-working space. All you have to do is make the request!
You are looking for a workplace, but sitting alone in an office is not for you? You need the exchange with others while working and a little bit of life around your desk doesn't bother you?
Then you are with a fixdesk in our CK WORKSPACE is the right place for you: You enjoy all the advantages of a co-working space and the freedom that comes with it.
However, you can also arrange your space the way you need it to work - and it stays that way because it's reserved just for you.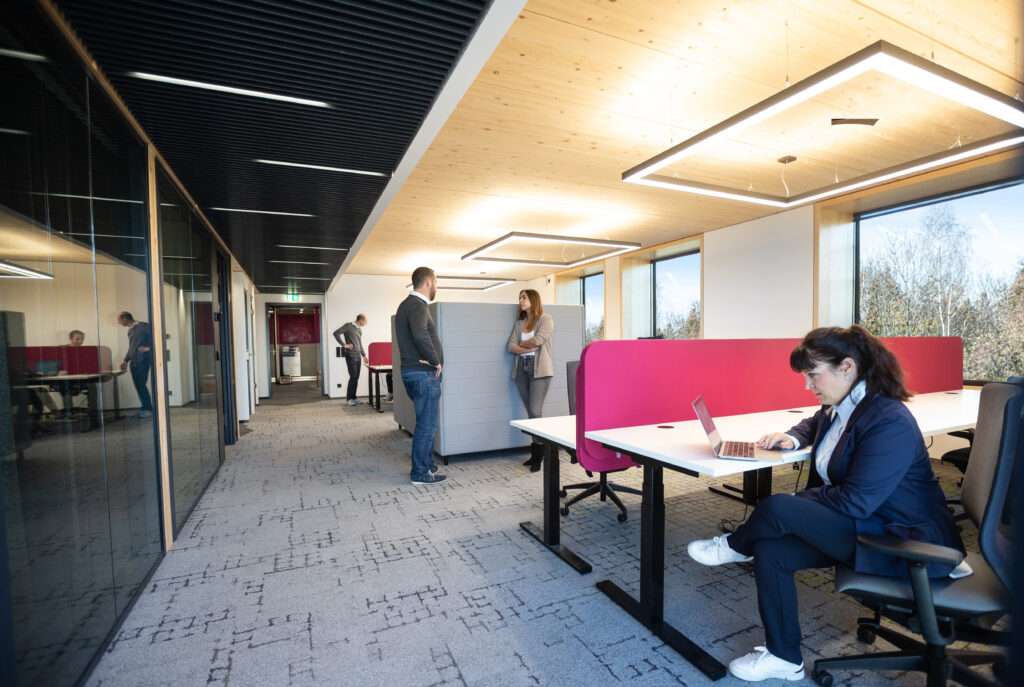 Opinions about our co-working space in Unterschleißheim
"Member for 4 months. Thrilled from day 1.

CK Workspace is well thought out and high quality. The atmosphere is inviting and exciting tenants keep popping up, giving you the opportunity to learn and change perspectives.

Top-equipped conference rooms, a great, accommodating team, and lots of other little amenities round out the overall picture.

If it sounds too good to be true, come by and see for yourself. I'm thrilled!"
"I spontaneously requested CK-Workspace for two days of remote work.

My request was answered by the CK team extremely quickly and extremely friendly.

The premises are new and modern as well as beautifully and creatively designed.

The time I have already spent there with other users of the workspace has been very inspiring and refreshing in a professional working environment.

I will return regularly, especially when I have appointments in the greater Munich area."
"Great place for co-working.

Very nice and productive atmosphere.

Friendly and supportive operations manager and other co-workers/startup people.

The slogan "It's more than a desk" is really true here."
Your advantages at CK WORKSPACE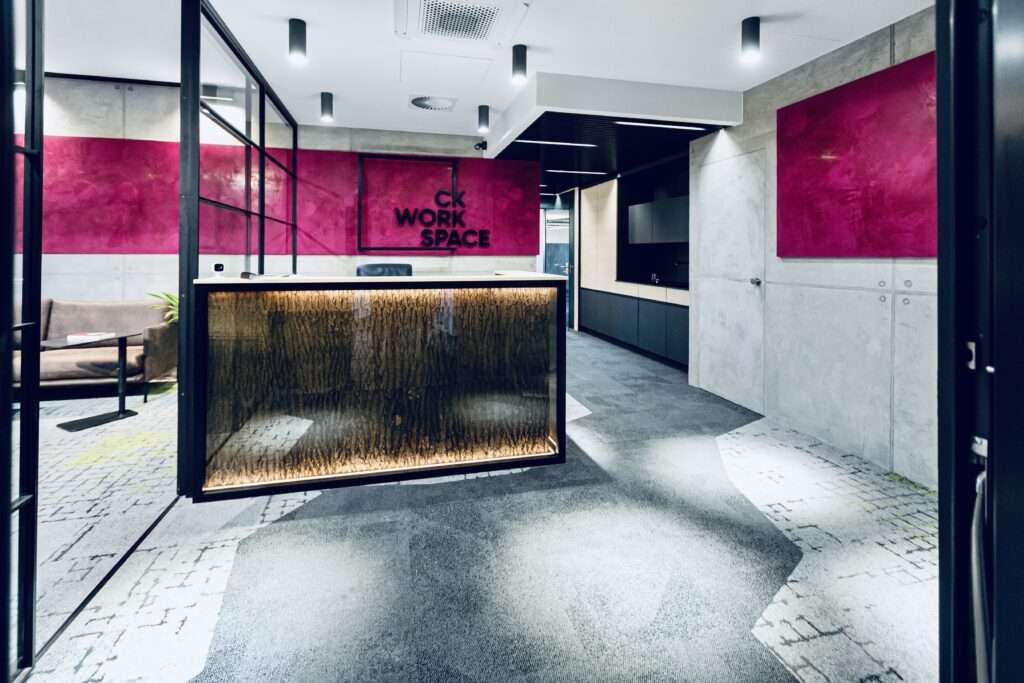 You have questions? Just write us a message!
Mandatory fields are marked with *.
When you submit the form, the data you provide will be processed by CK Workspace GmbH, Franz-Lehner-Str. 3, 85716 Unterschleißheim, Germany, for the purpose of processing the request(s). Your data will be processed strictly for the intended purpose.
For more information about your right of withdrawal and how we handle your data, please see our Information according to Art. 13 DSGVO.
For further information on the processing of your data within our website, please refer to our Privacy Policy.