Personal. Honest. Authentic.
These are the people at CK WORKSPACE
Conny Hörl and Katja Rhunke were born in Munich. They are a perfect team as business partners and as sisters. 
Conny has moved a little further south to neighboring Austria. Katja manages the family business in Munich. 
Both share a passion for new projects and a love of entrepreneurship.
And by the way, the two are also passionate investors. Although they are still in the minority as women, they see this fact as a strength. 
Conny and Katja agree: women will play a much more important role as investors in the future.
CK WORKSPACE was also born out of this strength in 2022. The two have thus created a place where entrepreneurial creativity meets coziness and a sense of community.
Entrepreneur with passion
Conny Hörl has been running a group of companies in the health, fitness and wellness sector in Salzburg together with her husband for over 20 years. Since 2019, she and her sister Katja have been on the lookout for interesting start-ups in Bavaria and Austria as investors, thus reconnecting with their Bavarian roots.
That's me:
"I studied business administration at the LMU in Munich in Munich. Already during my studies, I suspected that my heart was set on entrepreneurship.
After graduation, I developed smaller real estate projects. But in 1998 everything changed: I found my center of life in Salzburg and with the move I found myself in a new business field. Fitness, nutrition and beauty have been my passion ever since.
Our group of companies already includes 11 fitness businesses in Austria, several companies in the field of physiotherapy, nutrition and cosmetics and various holdings in Germany.
In 2019, my path led me partly back to Bavaria, where I am looking for interesting investments together with my sister.
The last 20 years have shown me how fulfilling it ismeaningful it is to help people live better, healthier and happier lives. That's why I like to support projects that have a similar mission."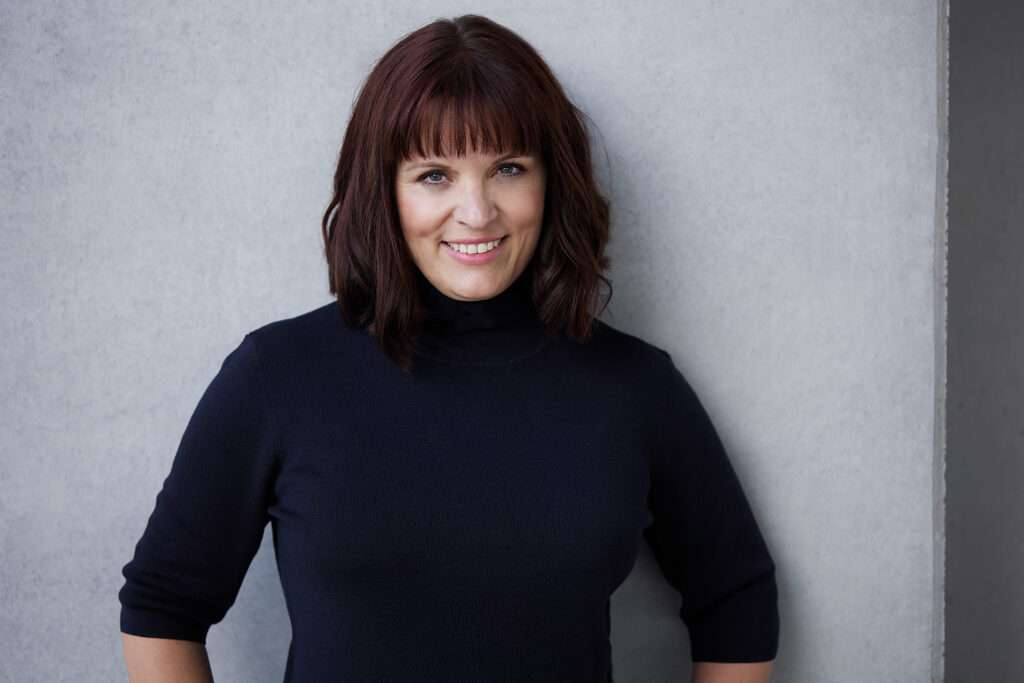 Business Angel through and through
Katja Ruhnke is managing director of CK Venture Capital GmbH and has thus taken over the operational part of the company. In addition to her commitment as an investor, the trained musical performer and mother of two children works in the family business in Unterschleißheim near Munich.
That's me:
"I grew up as the child of a Munich business family. However, I then trained as a musical performer and studied cultural management. That brought me on and off stage for over 10 years.
In the cultural sector, entrepreneurship caught up with me early on: I brought Shakespeare plays to the stage I brought Shakespeare plays to the stage in the form of theater tours with my own theater production company.
Eventually, my path led me back home to the family business. In search of new business areas, I was infected with the idea of start-up financing in the summer of 2019. 
So I founded CK Venture Capital GmbH together with my sister.
Through the investment vehicle, we invest as business angels primarily in impact startups. Today, 14 start-ups are already part of our portfolio.
In the fall of 2021, I launched my book "Female Money. How Female Investors are Transforming the Startup World." It was my first book.
I can also be seen as a keynote speaker and panelist at various events. 
What I see as my task? To promote the development of new ideas and visions and to ensure more diversity in the eco-system.
That's why the CK Workspace is the link between the old and new economy. This is where we can help shape the working worlds of tomorrow."
CK WORKSPACE - Operations Manager
Philipp Rupprecht is Operations Manager of the CK Workspace and thus assumes the
responsibility for the day-to-day business.

That's me:
"I am a trained hotel manager and bring my long 5-star hotel experience to the CK WORKSPACE with me. I am a real co-working fan, even in my spare time I am involved in diverse co-working associations,
In that sense, I'm a real service professional in terms of customer satisfaction.
I grew up as the child of a Munich family. Then I trained as a hotel clerk and added a degree in hotel management. After that, I worked for 11 years in various hotels in Germany and abroad.
I found my enthusiasm for the operational area at the reception quite early. As a concierge, no two days are the same.
In November 2018, I became aware of the co-working industry. In 2019, I took over the establishment and development of the co-working space "Timespaces".
Since 2021 I have been accompanying Conny and Katja in setting up the CK WORKSPACE.
In addition to my jobs, I am an avid mountain biker, golfer, and volunteer with the Co-Working Association.
I am firmly convinced that the working world of tomorrow must and will change! The co-working space will be an integral part of the working world of tomorrow. All the more I am looking forward to the development and orientation of the CK WORKSPACE.